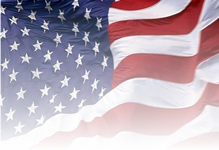 Share our web site with your friends!
Feel free to email us at:
PO Box 412 - Albany, GA 31702
NEWS & IMPORTANT INFORMATION
t is important to understand that the three national credit bureaus (Equifax, Experian, and TransUnion) are independent of each other and do not share information. Your personal and financial information that is contained in one of your files, may or may not be the same in another. The three (3) bureau credit report helps you see how lenders see you, ensure the accuracy of your credit records, avoid ID theft, and complete the financing of your loan.

682
702
654


DROP US AN EMAIL WE CAN HELP WITH YOUR GOALS FOR FINANCIAL SUCCESS!!
WE CAN SAVE YOU TIME & MONEY
DON'T SWEAT IT ALONE, GET PROFESSIONAL HELP
INDEX - SERVICES - CONTACT US
Copyright © 2008 The Phoenix Group/Credit Check Financial Resource Center
PO Box 412 - Albany, GA 31702
Established 1978
IN GOD WE TRUST